Scrap Removal
Electric Linear Conveyors from Conveyor 22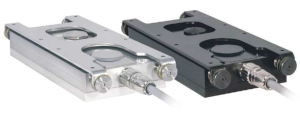 Conveyor 22 manufactures electric linear conveyors using break-through technology, reaching out to customers worldwide to optimize their productivity and working environment. Traditional conveyors can have a range of problems - loud noise, oil mist, air pollution, low-energy efficiency, space shortage, weight sensitivity, high maintenance costs or short life-cycle. We can offer a better solution!
We make the strongest compact conveyor in the world; maintenance-free, with adjustable feeding speed and programmable duration, 30 kg load and more, digitally controlled with built-in tool protection using a self-monitoring system!
To date, customers include Ford, Magna, SCANIA, IKEA, Johnson & Johnson, Molex, GE, to name but a few. More and more electric conveyors are built into stamping tools instead of pneumatic shakers or belt conveyors. Feeding trays and unique accessories can be added for different output needs. Conveying, organizing, sorting or separation - we offer a flexible and smart conveyor system to optimise productivity.
For example, 8 conveyors are built into a stamping tool and driven digitally in SCANIA, Sweden's largest lorry maker. All control boxes are installed into the control cabinet. See below:
Compact size and reliability are the most appreciated benefits. Downtime due to malfunction from conveyors can be costly - we offer problem-free output devices. Our conveyors have been used in The Ford Motor Company's production line since 2014 in the USA, Magna in Canada since 2015 and Alfa Laval in Sweden since 2015, without any maintenance or malfunction.
more information